Chi Chang
Chi Chang
The most important, the experience in the U.S. teaches me "Who Dares, Wins".
3393 Peachtree Road, NE, Ste 1003
Atlanta, GA 30326
(404) 816-4533
Offering both Associate and Bachelor degree programs, Herzing University prepares graduates for computer, healthcare, criminal justice, and business-oriented careers in Atlanta's fastest growing jobs. Our state-of-the-industry facility is located in the heart of Buckhead and offers both day and evening classes.
Want to learn more about Herzing Atlanta?
Watch these Herzing videos featured on the Atlanta & Company television show:
The Herzing University in Atlanta is located in the heart of Buckhead and the Atlanta financial district, offering opportunities for students to interact with business professionals on a daily basis. Herzing University-Atlanta occupies an 25,000-square-foot facility adjacent to the Lenox Mall with computer laboratories, an electronics laboratory, allied health laboratory, a library/ resource center, a student lounge, lecture rooms, and administrative offices. Laboratories and classrooms are designed to facilitate the learning experience with hands-on instruction. Average class size is 20 to 30, with a range of 10 to 45 (for some lectures).
Message from the Campus President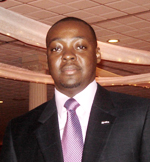 The Atlanta Campus of Herzing University is conveniently located right in the heart of the thriving Buckhead business district.
Our diverse student body is comprised primarily of working adults, diligently focused on improving their lives with updated knowledge and new skills for today's marketplace.
Our faculty works with students directly — from day one — making them aware of extensive resources, including the latest technologies, library systems, tutorial services and professional clubs and activities.
Herzing students can participate in a student exchange program with partner universities in China, allowing them to further broaden their educational experience.
I am always excited at the opportunity to meet, and personally get to know, our students — and my door is always open.
Theo Anderson
Campus President
Atlanta Campus
Degrees & Programs
Chi Chang
Chi Chang
The most important, the experience in the U.S. teaches me "Who Dares, Wins".